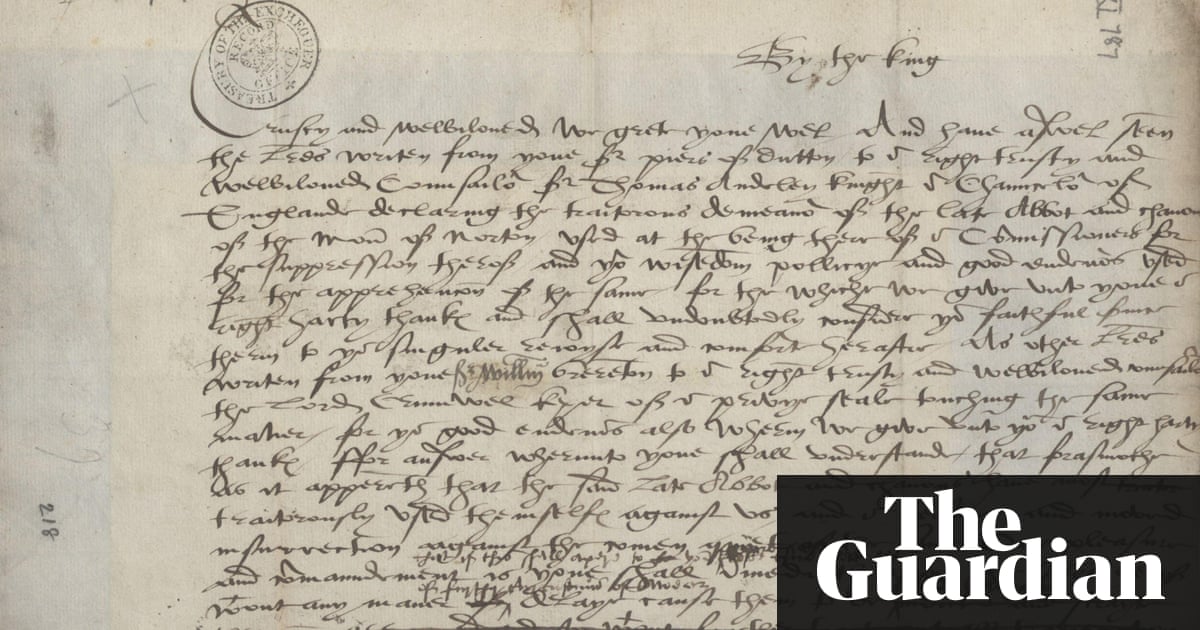 It was little consolation to the abbot of Norton Priory but, in 1536, Henry VIII changed his mind and decided to show mercy. Instead of having him hung, drawn and quartered, and his body parts posted off to be put on display around the country to put the fear of God and the king into other unruly clerics, he was merely to be hanged.
The draft letter, probably dictated by Henry to a secretary – with the original sentence "for the terrible example of all others" amended – is on display at Norton Priory, the site of the abbot's once magnificent church and monastic complex, on loan from the National Archives in London.
The V&A Museum has also loaned a 16th century silver-gilt reliquary as an indication of the wealth of the monasteries which the king coveted as much as any reforming zeal.
Norton Priory was already four centuries old in 1536, founded as an Augustinian abbey in 1115. Henry had evidently been enraged at the news that the abbot, Robert Jannyns, supported by some local people, had blocked attempts by his men to throw out the clergy and shut the priory. The news would have seemed particularly alarming in London, where it was seen as linked to uprisings in Yorkshire and Lincolnshire known as the Pilgrimage of Grace.
Andrew Abram, from Manchester Metropolitan University, suspects political meddling, and that the high sheriff of Cheshire, the ambitious Piers Dutton, had reported and deliberately exaggerated the scale of the resistance – though at one point the commissioners who were charged with shutting the monastery did have to lock themselves into a tower for protection from a mob of about 300 people.
Sean Cunningham, of the National Archives, says that although Henry delegated most routine business to his ministers, the letter shows that he could and did take a close interest in any events that appeared to challenge his sovereignty.
The resistance only postponed the inevitable. The priory was seized and demolished, and a mansion – demolished in turn in the 1920s – was built on the site. In the 20th century Norton became the most extensively excavated monastic site in Europe, and a new museum displaying hundreds of finds opened in 2016.
The real surprise was the fate of the abbot. Jannyns not only kept his limbs, but also his life. He was widely thought to have been executed, but recent research suggests that he was released from prison in 1537.
Source: The Guardian