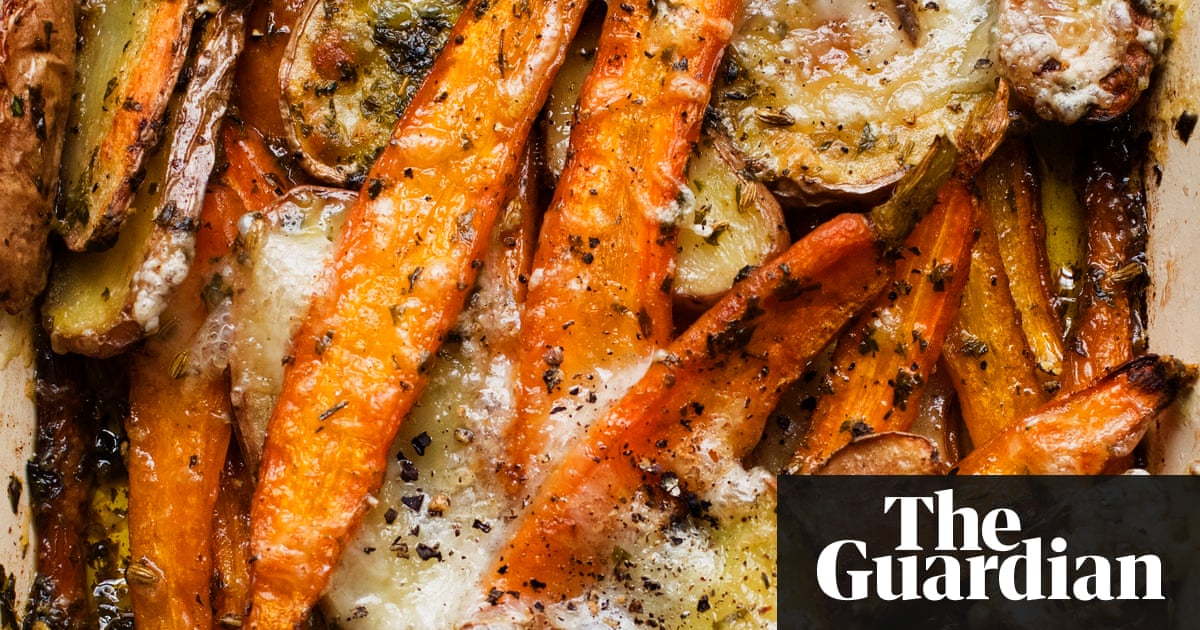 The recipe
Set the oven at 200C/gas mark 6. Scrub 250g of carrots then slice them thinly. I like to do this lengthways, but it is up to you. Slice 250g of small, yellow-fleshed potatoes into rounds about the thickness of a £1 coin.
Make a herb oil by blending together 5 tbsp of olive oil with 15g of parsley, 2 tsp of fennel seeds, 2 tsp of celery salt and 2 tsp of dried thyme. Add a little salt and some black pepper. Toss the carrots and new potatoes in the oil then spread on a baking sheet in a shallow layer. Bake for 35-40 minutes until the vegetables are golden and almost tender.
Turn the vegetables over with a fish slice or large spatula then scatter 100g of coarse-grated Fontina over them, then return to the oven. They are done when the cheese has melted. Lift on to warm plates and serve, either as a main course in their own right, or as a side dish with cold roast beef and pickles. Enough for 2.
The trick

Keep a close eye on the vegetables' progress in the oven. The exact timing will depend on how thickly you have sliced them and whether the carrots are rather woody or slim young things. The cheese needs only to melt and lightly coat the toasted roots; if it becomes deep golden in colour it risks being chewy. I suggest Fontina for its supremely silky melting quality, but you could use anything you have around.
The twist

This would be worth trying with mushrooms, too. Slice them no thicker than a £1 coin and keep them well turned in the herb oil. If they soak it up you may need to add a little more. Shredded cabbage can be used, too, though you may need to cut the cooking time. There is every reason to include a few cherry tomatoes, crushed with a spoon, so their juices mingle with the herb oil.
Email Nigel at nigel.slater@observer.co.uk or follow him on Twitter @NigelSlater
Source: The Guardian